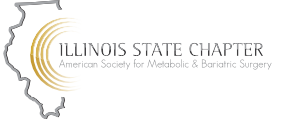 Incorporated July 2006
Mission Statement
Our mission is to improve the health and quality of life of individuals struggling with obesity through safe and effective bariatric surgery and a multidisciplinary team of medical professionals. We strive to advocate for people with obesity and ensure access to the highest quality of care. This is accomplished by continuously improving the care and treatment of people suffering from obesity through continuing education and innovation while fostering communication between health professionals on obesity. Our goal is to empower patients with the tools and knowledge they need to achieve long-term success in their weight loss journey.
Executive Officers
President: Amir Heydari, MD FASMBS
Vice President: Alfonso Torquati, MD MSCI
Past Presidents: Daniel Wool, MD; Frederick Tiesenga, MD; Jonathan Wallace, MD FASMBS; Vafa Shayani, MD FASMBS; Rami Lutfi, MD FASMBS; Christopher D. Joyce, MD FASMBS
Secretary: Juaquito Jorge, MD FACS FASMBS
Treasurer: Jayaraj Salimath, DO FACOS BSN
Integrated Health President: Betsy Felde, RD LDN
STAR (State Access to Care Representative): Juaquito Jorge, MD
Executive Director: Christine Glatz
Book Keeper: Sherri Leach
Board Members
Joe Northup, MD FASMBS
Veronica Guerro, MD FACS FASMBS
Stephen Haggerty, MD
Contact Info
Christine Glatz
cglatz@managementservices.org
Chapter Meetings
Illinois State Chapter Fall Dinner
September 21-22, 2023
Chicago Athletic Association (12 S. Michigan Ave)
Chapter Updates
On November 2, 2020, the Board of Directors convened to discuss the nomination process and program plans for 2021. All agreed that virtual programs and education would need to be implemented to provide value to the membership.
The main annual meeting has shifted from summer to fall over the past couple of years. The last such meeting was held in October 2014 and it was a 1.25 day CME meeting which included members from the neighboring/Midwestern states (Indiana, Iowa, Michigan, Missouri, Nebraska, and Wisconsin). The meeting included 10 hours of CME activities including a keynote speech by ASMBS President, Dr. John Morton, and the business meeting for members in good standing. We hope to continue this event annually going forward.
Advocacy Information